Deprecated
: preg_replace(): The /e modifier is deprecated, use preg_replace_callback instead in
/home/ink08/public_html/blog/wp-includes/formatting.php
on line
74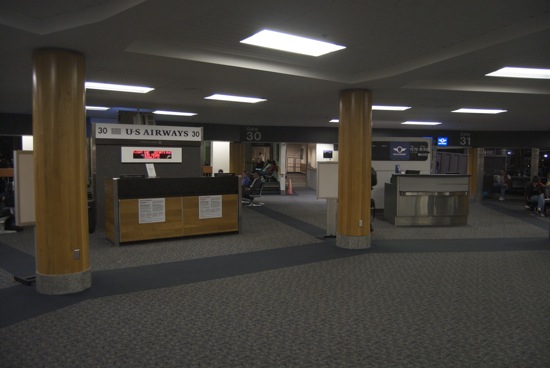 I'm waiting in SFO for my flight to board. I found a really good Anchor Steam and a decent barbecue chicken pizza for dinner, and found out that my flight is delayed by 20 minutes. I have a fairly tight connection in Las Vegas and hope it works out.
What I have tomorrow is an orientation meeting at noon, to take place at the address texted me by a volunteer coordinator last night. I'm excited to see Austin again, excited to work on the campaign, but more than anything nervous and eager for Barack Obama to lock up the nomination.
Earlier today, the Clinton campaign released this ad which, while not really over the top, can fairly be considered an appeal to fear. By the end of the day, the Obama campaign had already responded with this. No doubt about it: Obama is running a tight ship.